Discover North East Lincolnshire
Year 8 were visited by representatives of North East Lincolnshire Council.

They visited the Academy to talk to students about the jobs available at the council and explain a little more about the regeneration projects coming to the local area.
Amy Gresham is a skills and employment specialist at North East Lincolnshire Council and she introduced the newest projects coming to Cleethorpes and Grimsby.
Amy described the changes being made to areas like Freshney Place, Pier Gardens and on Cleethorpes Promenade and asked students to participate in their thoughts on these areas.
She also spoke to them about the £2.4m programme of Improvement in St James' Square with St James' House and the new Youth Zone to be built in the town centre. Love Grimsby asked the students to add their ideas to a chart about the sort of things they as young people would like to see added to their hometown.
Amy then spoke to the students about renewable energy and its role within the local area. She advised the students about all the different jobs that will become available over the next few years within renewable energy and explained Project Renewable, which will showcase renewables in the area located near the Heritage Centre.
Students were asked what they knew about renewable energy and it was clear that they understood the importance of it to Grimsby and Cleethorpes and how it can make a change by creating greener energy.
Strategic Lead for Tourism Helen Thompson spoke to students about the Cleethorpes Master Plan, where they collect ideas from the public about what they want to see in their hometowns. "It helps us to understand your likes and dislikes and create a better place to live, work and visit."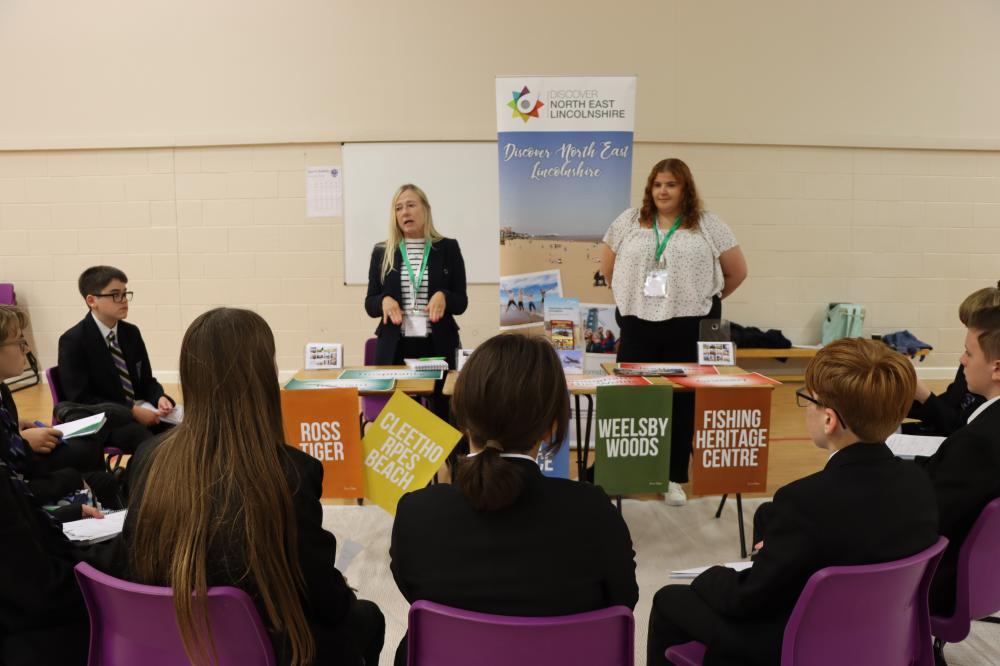 The students were then invited to take part in several workshops with representatives from across the council. These includes Discover NEL, Create NEL (formerly Grimsby Creates) and Love Grimsby.
Discover NEL demonstrated how promoting North East Lincolnshire as an all-year-round destination will attract people to live and work here as well as just visiting. Helen Thompson said: "In 2022, there were 8.6 million visitors to the area, that's millions spent and that income proves just how important tourism is to the area." The students were then tasked with identifying common tourist attractions in the areas of Cleethorpes, Grimsby and The Wolds.
They were shown how to identify trees and plants with the Tree Name Trail, with the help of Ecology Manager Rachel and other Environment team members.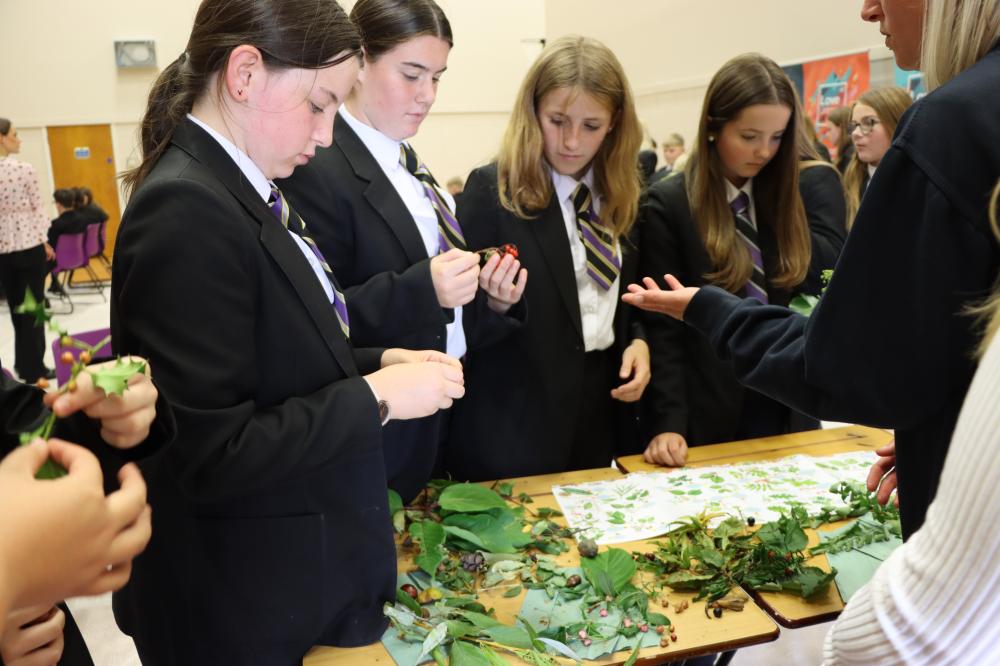 A student commented: "I found the conker first and then discovered that it comes from the horse-chestnut tree, I used the trail to find the identifying parts on the branch and leaves and found my way to the end. It was very interesting."
Students were also challenged with Create NEL to find all of the different jobs associated with putting on a pantomime production. Students were surprised to realise that there were many more than they originally thought.
One student said: "I just thought of the actors and people on the stage but when you dive deeper into it, you get to lighting, set design, cleaners, directors and so many more. The list is endless."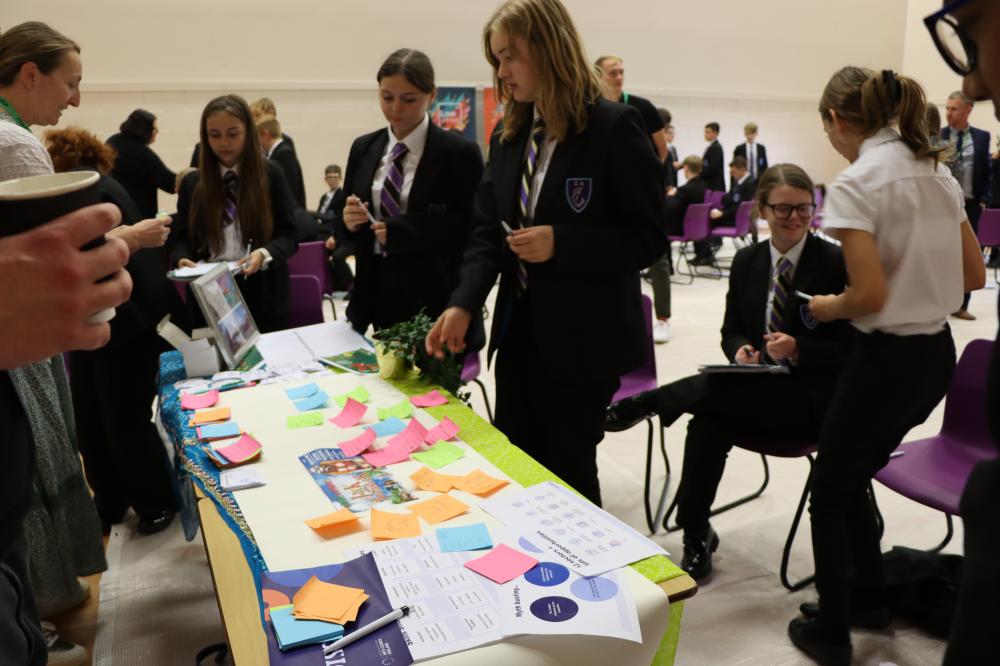 Vice Principal Paul Kaylow commented: "We were delighted to welcome Amy and the other representatives to the Academy. We are very keen to ensure that our students know of the options and many opportunities that come in their local area.
Cleethorpes Academy is dedicated to driving our young people to careers in our area and to employment that is well within their reach.
We're proud to be able to host events such as this and we look forward to working with North East Lincolnshire Council more in the future."